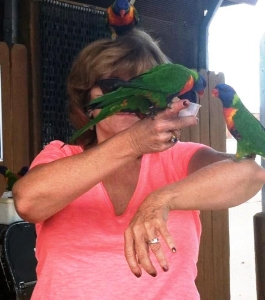 Last week I presented on ways employers can improve their workers' compensation program at the Arizona Small Business Association's annual meeting. Here are the key takeaways for Arizona businesses who have workers' compensation insurance.
Don't treat employees as subcontractors. Many businesses, especially in the trades like plumbing or roofing, make this costly error. This is a priority fix both for your employment tax obligations and for covering your employees under workers' compensation. In Arizona, all you need is one full- or part-time employee (as defined by the IRS or an administrative law judge) to need workers' compensation insurance.
Tighten injury reporting protocols. Rapid report to your carrier makes a huge difference in workers' compensation costs. Back injuries are 35% more expensive if not reported within the first week, for example.
Do you have the best agent for your business needs? Does the brokerage or agency offer tools like Modmaster to help you reevaluate your experience modification factor and pinpoint what each injury costs? If not, maybe it's time to find a new agent.
How's your safety culture? Safety begins at the top. Employees can't push safety uphill. Beginning each meeting with a safety report and forming a safety committee of line employees will make a big difference in your organization's culture.
Where do you need safety training? Can your agent or insurer provide training resources? Spending a little money for training will save you lots of money (and administrative costs)  in the long run.
Do you need stronger hiring practices? Spend money pre-hire by using thorough pre-employment physicals, background checks and testing to eliminate undesirable candidates before you hire them.
Do you know who your adjusters are? Ask your carrier for an introduction if you haven't met them. Skype or phone conferences quarterly can help, or better yet, on-site visits to discuss each loss, will help reduce costs.
Hone in on those claims where employees don't get better. Work with your carrier to manage these long-term claims. Ask your adjuster to specifically outline their plan of action on the claim.

Do you have a return-to-work program? If not, you run the risk of an employment claim and increase the cost of each of your claims. Never tell an employee, "We can't take you back until you're 100%."
Make your workplace a healthier one! Comorbidities like obesity, diabetes and hypertension drive medical and workers' compensation costs. There are many vendors that can bring resources to your workplace to help manage health, including your health insurance carrier.
If I can help you improve your workers' compensation program, call me for a no-obligation consultation today at 602.870.3230.